Billboard Battalion works closely with World of Wellness (WOW) to promote WOW's aim to advance health outcomes by focusing on prevention and treatment using evidence-based nutritional, herbal, and alternative therapeutics in a parallel medical system.
WOW provides resources for medical professionals as well as patients.
If you require medical assistance, please contact WOW through their website https://www.worldofwellness.life/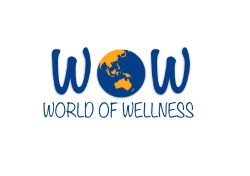 Billboard Battalion has met Professor Ian Brighthope, head of WOW, at the Australian Medical Professionals Society (AMPS) Conference in Melbourne.
Dr Ian Brighthope has over 40 years experience in lobbying for reform of the pharmaceutical dominated medical industry, starting with developing new health policy.
He believes that both pharmaceutical and natural products should be widely available and affordable.